How to configure business tables?
There are few ways to configure the tables
You can easily configure the tables in
backend -> Qr2Menu -> My business -> Tables tab
.
You have the link to "Manage tables" on the top right.
A new dialog will open on click, and you can manage all the tables at once.
Each table has a unique identifier, which is incremented when you click the clone button.
You can set the minimum seats allowed for reservations
How many seats the table has (required for slots reservations)
You can remove the table
You can clone the row, and the unique identifier will automatically be increased.
You can drag it to reorder the tables.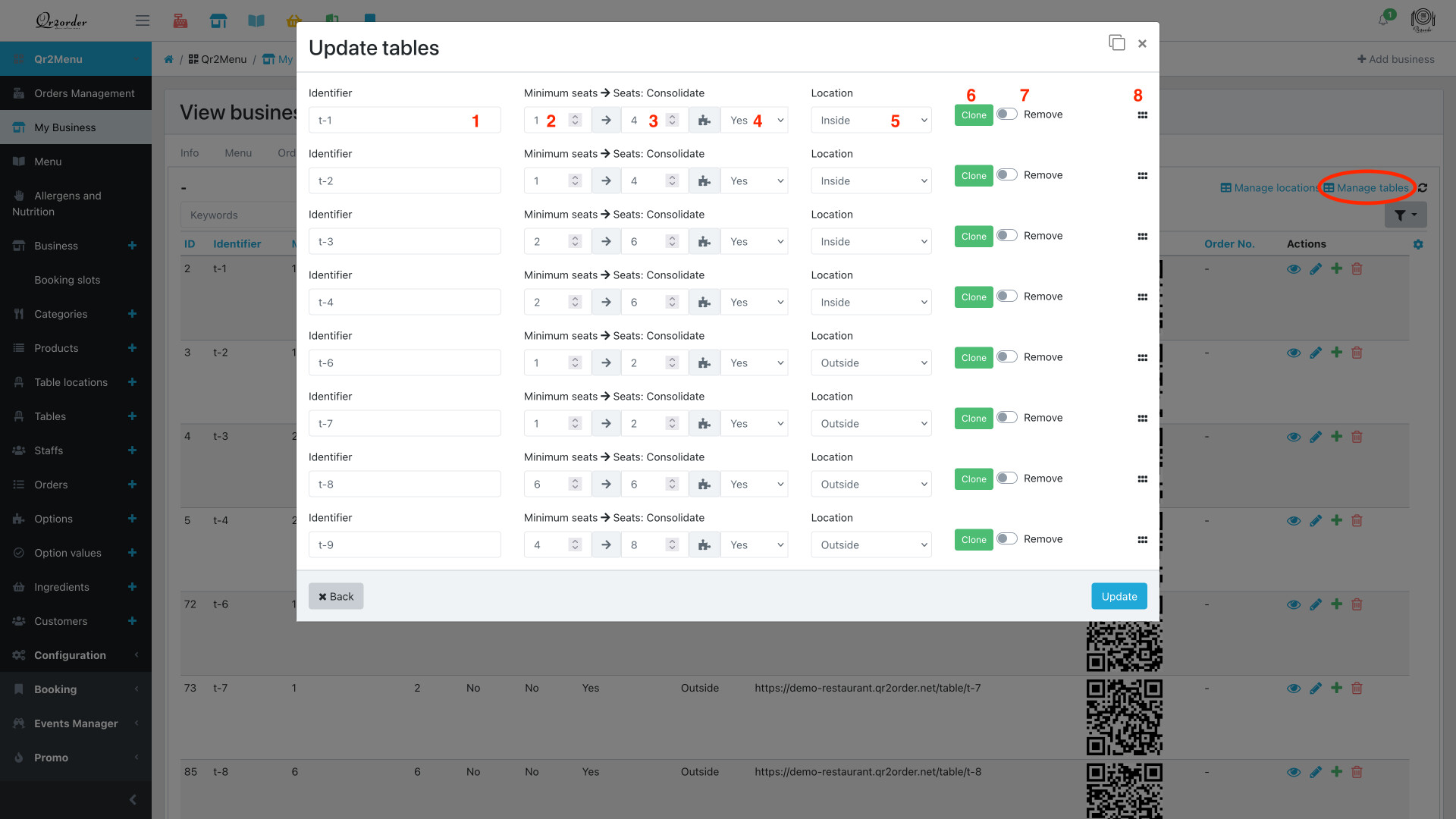 Another way you can add/modify/remove tables one by one is in:
backend -> Qr2Menu -> Tables
.